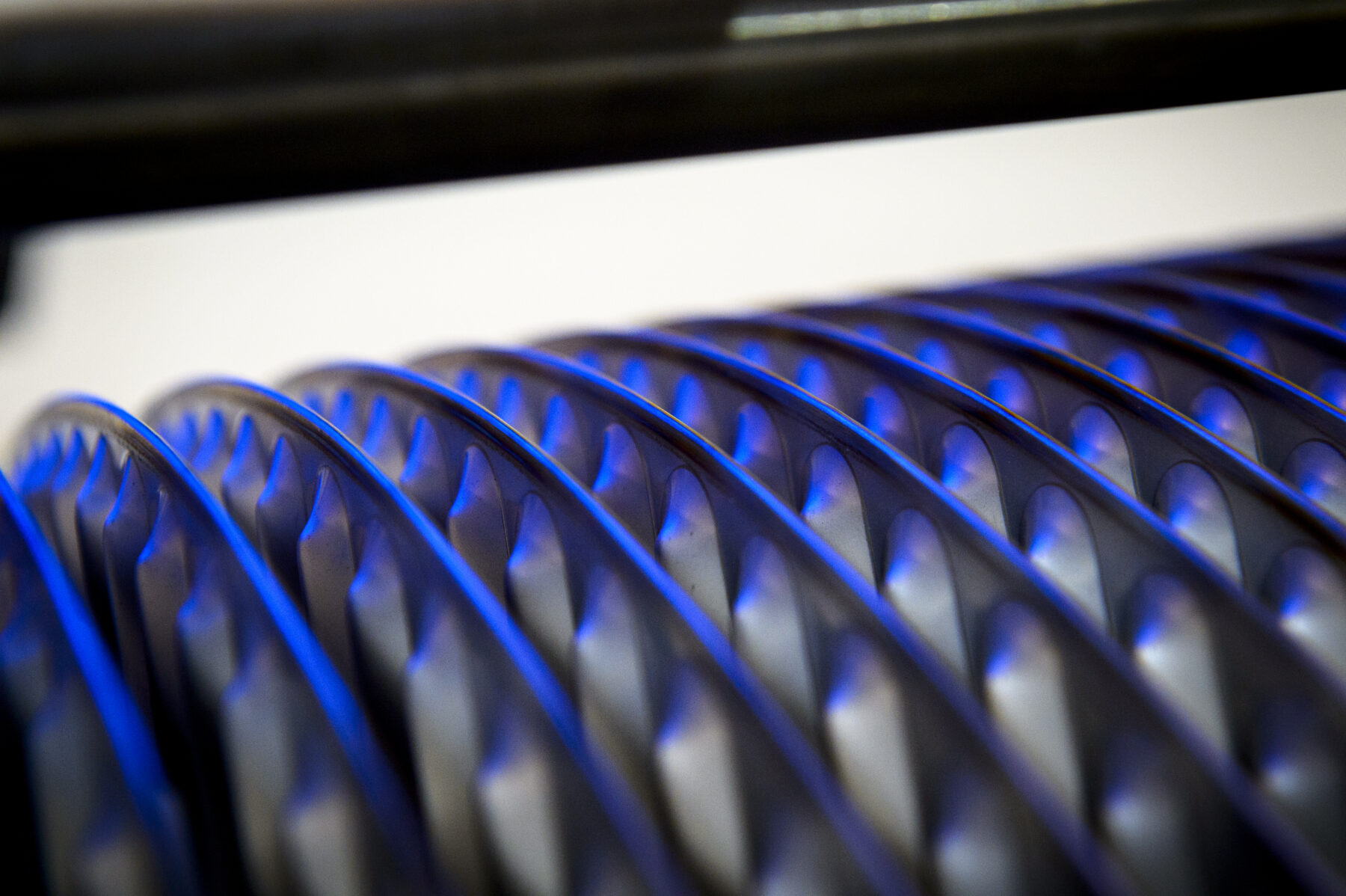 In brief
The advantages of a plate heat exchanger and tube heat exchanger combined
Vahterus is the innovator, trailblazer, and industry giant in Plate & Shell heat exchangers (PSHE). The fundamental structure of this heat exchanger involves a completely welded plate pack enclosed within a robust circular shell, rendering gaskets superfluous. This design enables Vahterus PSHE to amalgamate the optimal attributes of Plate & Frame heat exchangers and Shell & Tube heat exchangers.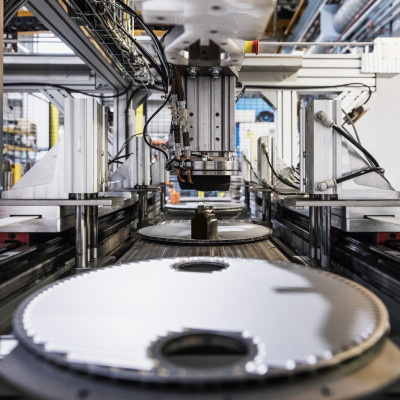 Knowledge and experience
Vahterus' all-welded Plate & Shell heat exchangers are developed and built based on extensive knowledge of heat transfer, laboratory tests and decades of practical experience in the market.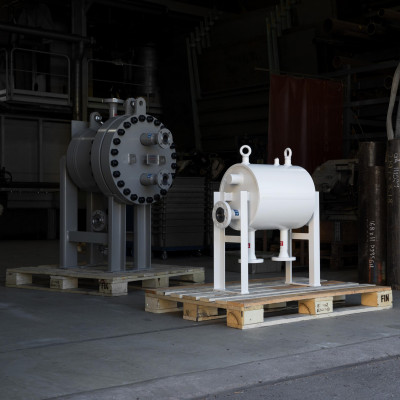 Compact solution
Vahterus' Plate & Shell heat exchangers are on average about 60-70% smaller than a traditional Shell & Tube heat exchanger. This makes them extremely suitable for retrofitting, among other things.
About Vahterus
Inventor, pioneer, and market leader of the Plate & Shell heat exchanger
The Plate & Shell heat exchanger, invented by Vahterus, has become an integral part of the industry. Thanks in part to a global network of representatives, the Finnish company has sold tens of thousands of heat exchangers in recent years.
"…More than 25% of the staff have a background as technical structural engineers."
Vahterus has a dedicated focus on providing customer-specific solutions, with most of their production facility geared towards this purpose. With a workforce of over 300 employees, of whom over a quarter have a technical design background, Vahterus is committed to continuous product development, from design to production, using automated technology and a broad knowledge of processes. To support this, a modern production site is crucial, and Vahterus' factory now spans over 13,000 square meters, ensuring high-quality products for their customers.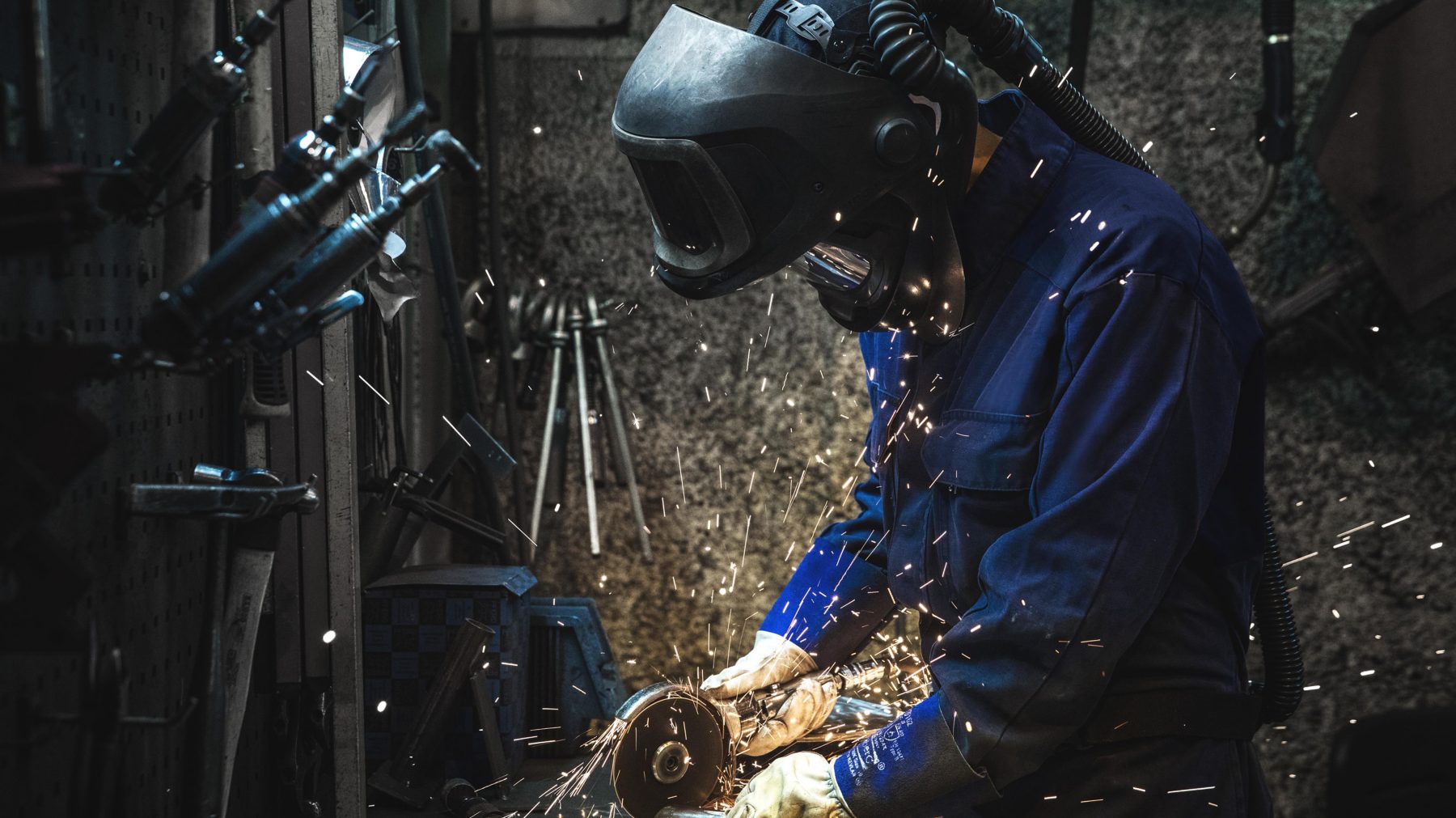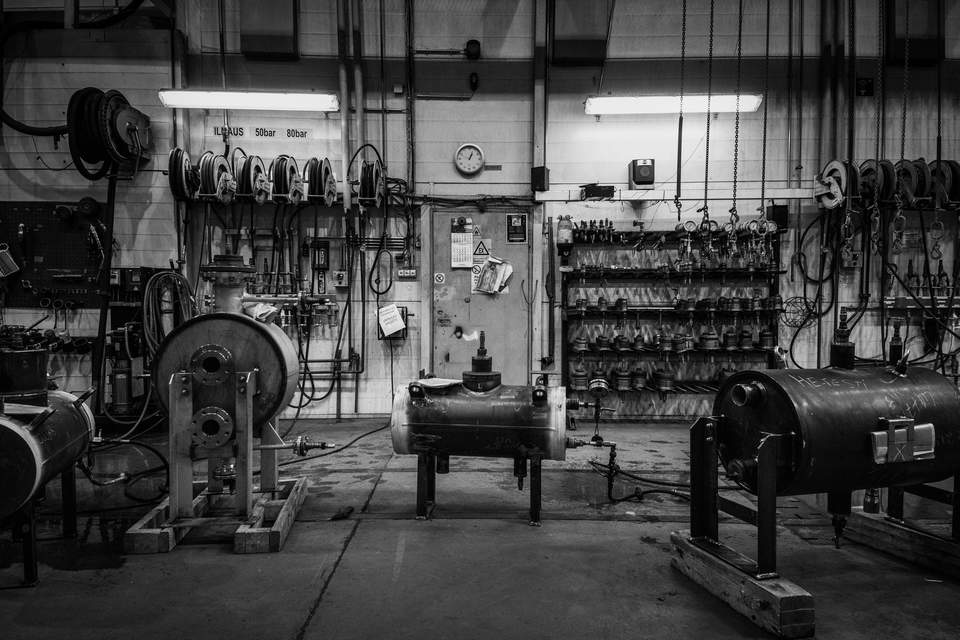 Products
Gasket-free heat exchangers for the most critical applications
The core of the Vahterus heat exchanger consists of a fully welded plate assembly. The circular plates are welded together, with the openings between the plates acting as two separate channels for hot and cold media. The plate pack is then installed in a cylindrical outer shell. This eliminates the need for gaskets. Like the plate pack, the cylindrical shell is fully welded. The plate pack and the shell are not welded together, allowing them to expand and contract. The cold and hot media flow in opposite directions – one medium through the plate pack and the other around it in the shell – thus exchanging heat.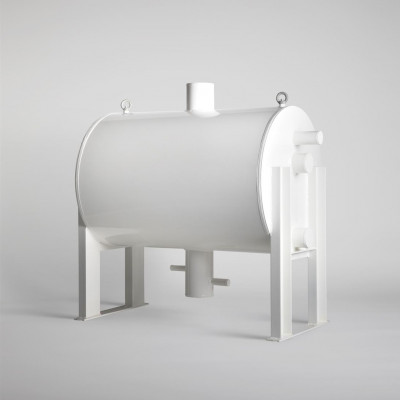 Welded PSHE
The fully welded Vahterus Plate & Shell heat exchanger consists of a plate pack enclosed in a fully welded shell to withstand high pressures and thermal shock.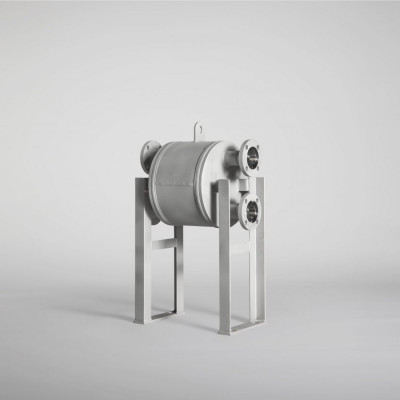 Compact PSHE
This compact Vahterus Plate & Shell heat exchanger is designed to save even more space than a standard P&S and is easier to assemble at the customer's site.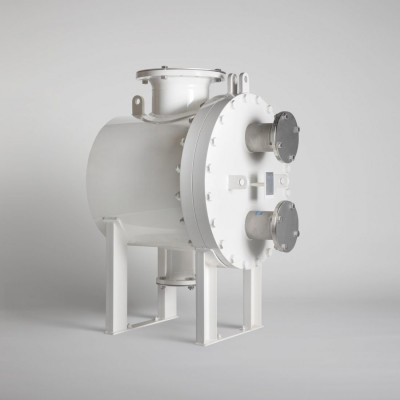 Openable PSHE
The Openable Vahterus Plate & Shell heat exchanger offers more flexibility as the plate pack can be pulled out of the shell for inspection or mechanical cleaning.
QUALITY REQUIREMENTS
We demand the same high quality as you
Vahterus and Kapp are familiar with the critical questions and stringent requirements from industry. All our products meet or can be supplied to design requirements and standards relevant to the industry you work in. These include:
Design codes
AD-2000
ASME VIII, Div. 1
EN 13445
Lloyd's Register
R.I.N.A.
ABS Europe Ltd
Bureau Veritas
PD5500
DNV GL Marine
EAC
Quality requirements
ISO 9001:2008
ISO 3834-2:2005
ISO 14001:200411
PED module B+D
PED module H
ASME U and R Stamp
OHSAS 18001:2007