Kapp continues flourishing collaboration with HTRI!
Kapp has renewed its membership with the Heat Transfer Research Institute (HTRI) for another 3 years! We have been working together successfully for over 20 years now. HTRI, a global leader in heat exchanger development and simulation, holds a significant place within our organization due to its consistent contributions in enhancing our solutions. Since 1962, HTRI has been pushing the boundaries of heat transfer research, providing industrial heat exchanger calculations and simulation software for thermal process design, backed by advanced research and testing facilities in Texas, USA. With our recent membership extension, we look forward to yet more years of groundbreaking developments and innovations!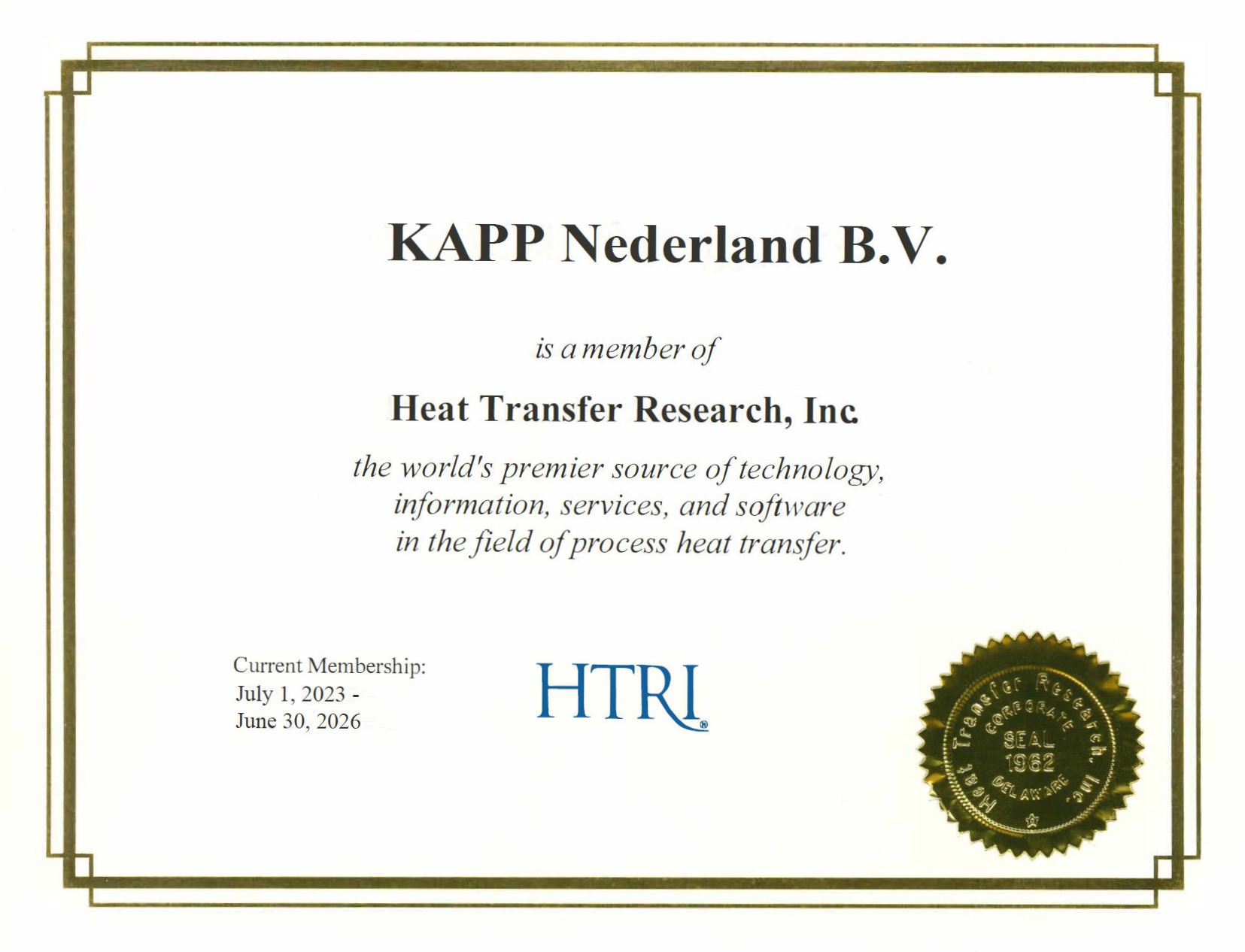 What we personally consider worth highlighting is that Tjark de Lange (Director and Owner of Kapp Netherlands) has recently taken a position on the board of directors at HTRI. This move not only strengthens our relationship with HTRI but also deepens our involvement on a higher level. With our recent membership extension and the addition of Tjark to the board of directors, we are taking a solid step towards closer collaboration, strategic growth, and joint innovation. At Kapp, Our mission is to drive the energy transition by revolutionizing our clients' processes and projects. How can we be of assistance to you?